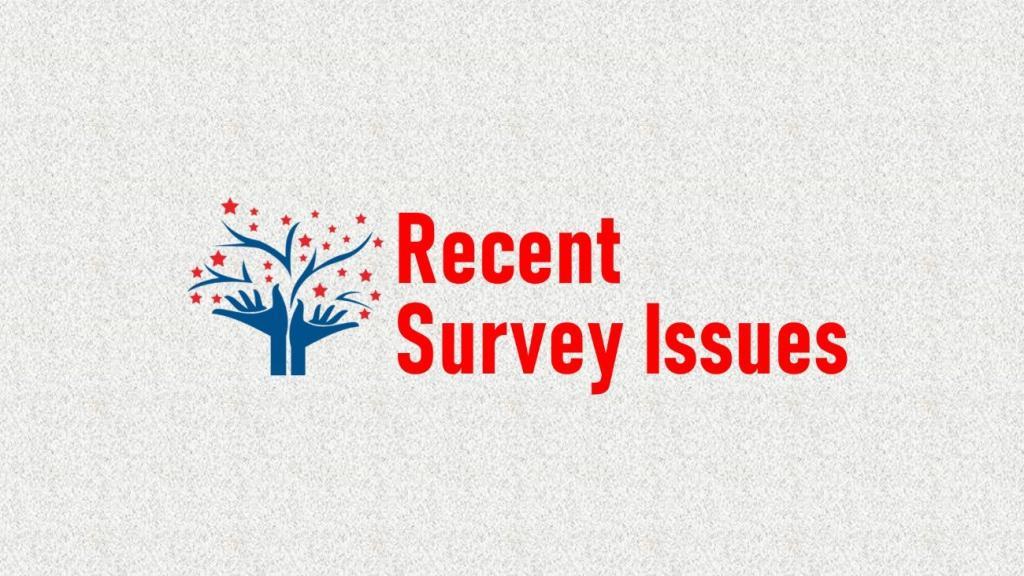 Recent Survey Issues November to May 2019
Resident Council Meetings:
Residents not aware of Resident Council Meeting is held.
Complaints in Resident Council not addressed
Weight Loss issues:
Reason for weight loss not assessed as related to missing dentures
Advanced dementia not indicated as related to weight loss
Request/Refuse/Treatment/Advanced Directives:
Resident missing an Advanced Directive
MD not talking to resident when completing POLST
No SS documentation of speaking to resident/representative about completing an AD
Environmental/Home-Like Environment:
No personalized items in long -term resident's room (photos, artwork, etc)
Torn bed curtain
Resident Rights/Person Centered Care/Dignity:
Photo of resident posted on social media
CNA calling adult brief – "resident's diaper" in a negative manner
Resident served food that resident previously indicated she did not want
No communication board on wheelchair
No communication board in room
Hospice:
No CP re: end of life care
Hospice staff name and phone number not on resident's chart for easy access
Lack of IDT communication with hospice agency
Care Planning:
No Comprehensive Care Plan with 15 days of admission.
Care Plans not updated as resident condition changed
Comprehensive Care Plan did not adequately address resident's foot wound and maggots
No Comprehensive Care Plan until day 41 of admission
Care Plans not individualized- computer generated without individualizing
Problems & interventions realistic?
Missing care plan for non-English speaking residents
Grievance:
Grievance reports with no follow-up or resolution
Grievance reports not completed despite the grievance being addressed and resolved
SSD not informed of resident grievance
Theft and Loss:
Two discharged resident's belongings mixed in with each other's
Lack of documentation that resident/representative was satisfied with resolution
Lack of documenting that resident was informed, in writing, the risk of keeping cash at bedside
Medically-related Social Service:
Resident failed to receive requested podiatry services.
Lack of followup or support visit following injury related to alleged abuse.
SSD asked by Surveyors if she had a "script of questions" when investigating abuse complaints
Behavior Management/Psychotropic Medications:
Behavior monitored does not match orders.
No GDR documented
No documentation of potential triggers prior to medication being prescribed
Behaviors related to psychiatric diagnosis or symptoms of dementia?
Justifications for GDRs and no GDRs
GDR, no individualized reason for no dose reduction
Inventories:
No Inventory in chart- frequently cited
Glasses indicated on MDS not listed on Inventory
Inventory not closed out at discharge
Items in resident's room not on Inventory.
Inventory lacking 2 signatures
Discharge Planning:
Notice of transfer/discharge not faxed when resident was admitted to hospital- cited frequently
Lack of SS discharge planning notes- need to demonstrate "sufficient preparation for d/c"
Ombudsman not informed of resident discharge
POLST:
POLST indicates No DNR, no order chart.
MD orders say "follow the POLST"- POLST was not signed by MD.
No MD signature on POLST
MD section incomplete
MISC.
Comprehensive Care Plan not reviewed with resident/representative
No P & P for vision services, including monitoring appointments
Residents not aware of where Survey Results are posted
Resident's personal food in refrigerator not dated
Quality Assurance program did not address repeated issues regarding inadequate wound care
Review of closed charts from 2016 and 2017
Requested copy of Room Change P & P
Request for recent SS Consultant Report
Request copy of Consultant SW License
Surveyors came in on a complaint, then asked to see charts of two discharged residents
Face Sheets needs to list alternate MD by name
Review for Bed Hold Notices in closed charts